Frank 'Superfly' Lucas, who died on Thursday aged 88, was the subject of 2008's 'American Gangster', by director Ridley Scott
The film was based on Lucas' fanciful recollections of the Thai-US drug trade in the 1970s, including his now infamous claims of a 'Cadaver Connection'

Published: 8:15pm, 2 Jun, 2019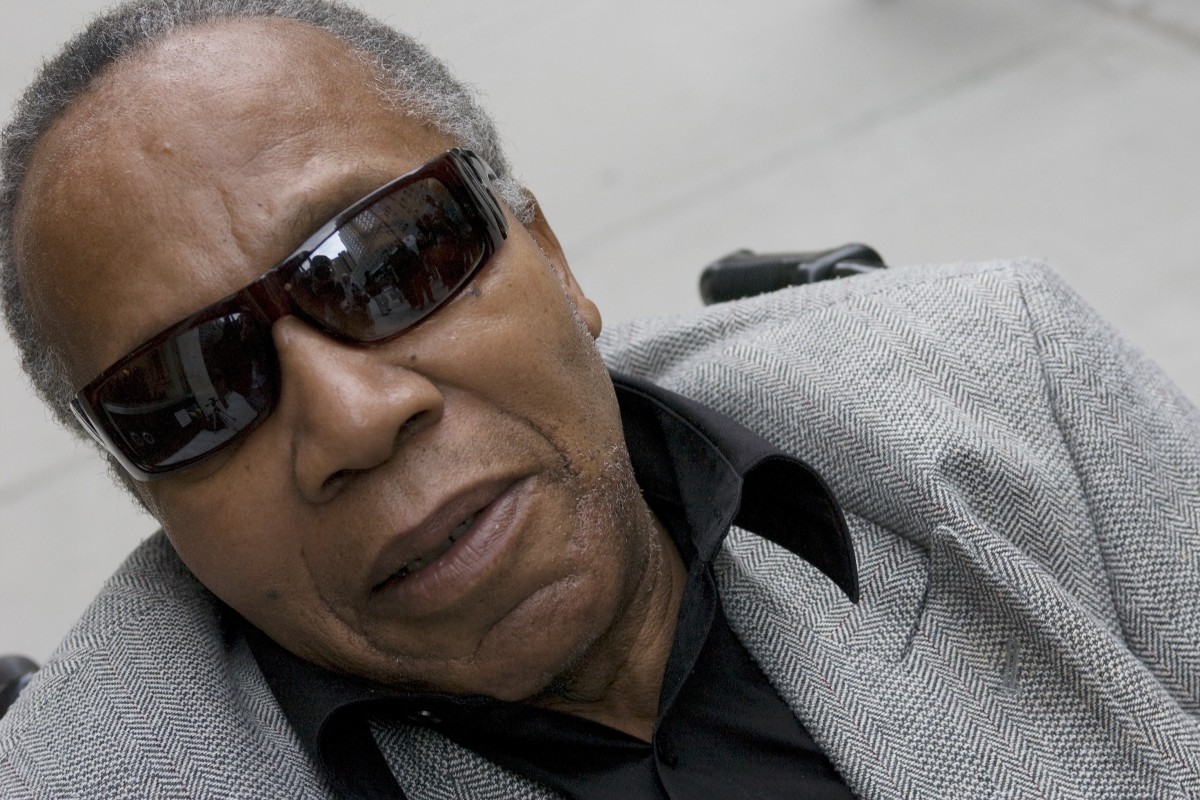 Frank 'Superfly' Lucas, who died on Thursday aged 88. Photo: AP
The recent death of ageing Harlem gangster Frank "Superfly" Lucas, who embellished his otherwise colourful life with a litany of lies, revives the story of the so-called Cadaver Connection.Despite being portrayed as fact in the 2008 film American Gangster, starring Russell Crowe and Denzel Washington, this tale of a plot to smuggle heroin out of Thailand in the coffins of US servicemen who had died in the Vietnam war never actually happened.
It was based on Lucas' own fanciful recollections, including a supposed visit to the Golden Triangle to conclude a supply deal with exiled remnants of Chiang Kai-shek's Kuomintang army.
Lucas, who died on Thursday aged 88, has been credited with helping break the Italian Mafia's hold on the US heroin trade. But in reality, he was just a buyer and distributor who made only one trip to Thailand in 1969, when he stayed close to the Dusit Thani Hotel in central Bangkok and needed someone to hold his hand throughout his visit.
His suppliers were a ring of retired African-American servicemen and a slang-talking, pudgy-faced Chinese-Thai used-car salesman named Luechai Ruviwat who acted as their invaluable link to the network of tribal armies along the Thai-Burmese border and their Chiang Mai-based wholesalers.
Their front was Jack's American Star Bar, a popular hang-out for colourfully attired African-African soldiers on leave from Vietnam between 1968 and the end of US involvement in the war, which featured tasty soul food such as ham hocks and black-eyed peas.
Jack's was run by wisecracking former US Army sergeant James Warren Smedley, who was arrested by Thai and American narcotics agents in 1976 after 47 kilograms of heroin, then valued at US$22 million, were found concealed in furniture a young black soldier was sending home to Fort Benning, Georgia.
Jimmy, as he was known to his friends, had been part of the same criminal ring as far back as the mid-1950s, when he and a wide circle of old army buddies began expanding the illegal craps games they organised on West German military bases into black market profiteering, prostitution and trafficking hashish.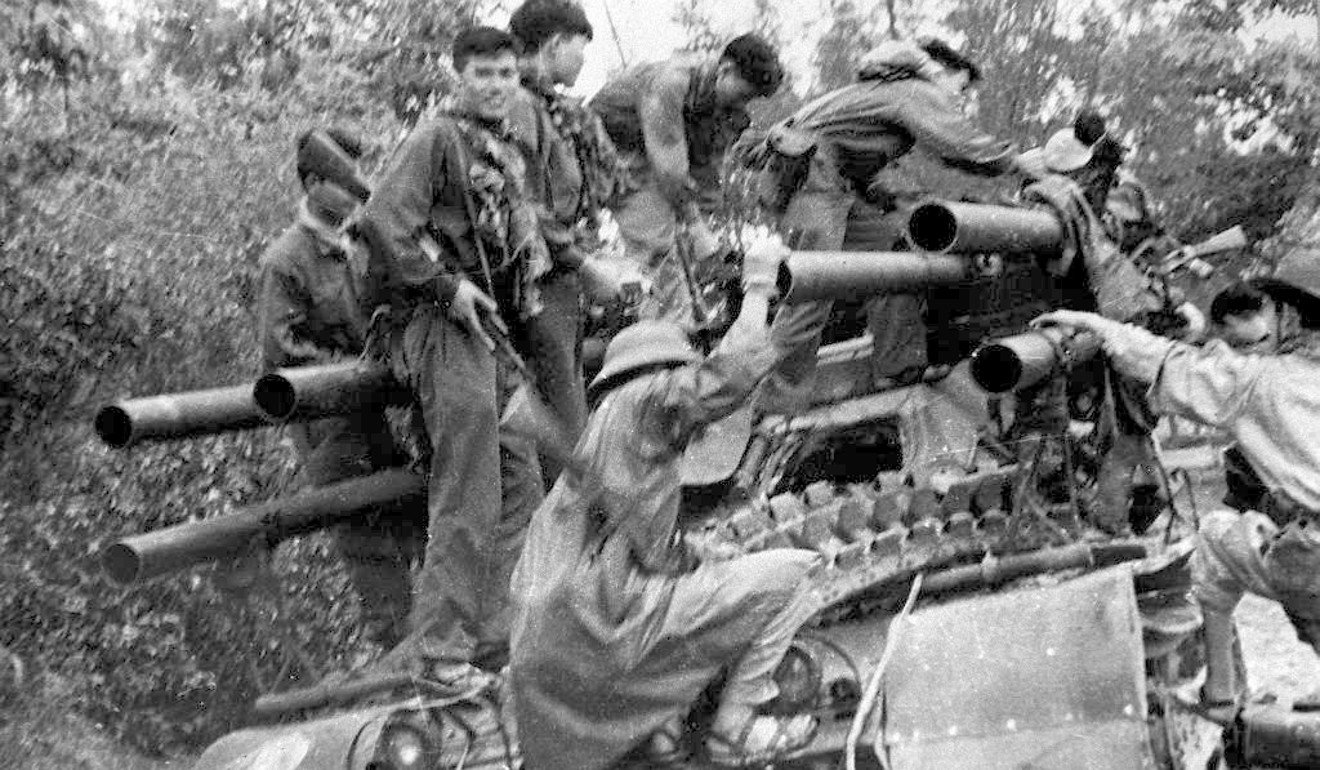 Vietcong soldiers atop an abandoned US tank in 1968, around the time that Atkinson and Jackson moved their base of operations to Bangkok. Photo: AFPShare:
By 1967, sensing the Vietnam war offered better moneymaking opportunities, the two leaders of the gang – Leslie "Ike" Atkinson and William Herman Jackson – moved their base of operations to the city of rest and recreation, Bangkok. They brought the affable, hard-drinking Smedley with them.
Besides offering great food, Jack's became a clearing house for stolen US military ID cards and black market US currency. But it wasn't long before Atkinson realised the vast profits that could be made from trafficking in heroin, then flowing uncontrolled from the tri-border intersection of Thailand, Burma and Laos.
Because he knew the US military postal system inside out, it also dawned on him that he could make the most of the hundreds of transport aircraft that were flying back and forth between Southeast Asia and US bases in support of the war, with only cursory checks on the cargo they carried.
While Jackson stayed on in Bangkok, Atkinson moved back to his hometown of Goldsboro, North Carolina. There, he directed the recruitment of scores of mostly African-American servicemen, whose only job was to deliver a package or an overnight travel bag to a waiting go-between when they landed in the US.
Military shipping experts and mailing clerks were also involved, packing heroin into false-bottomed suitcases, affixing fictitious labels and ensuring it was loaded as genuine cargo. Heroin worth US$4,000 a kilogram at Thai wholesale prices was being sold for $100,000 on the streets of New York and other American cities.
In 1972, on a brief visit to the US, Jackson was arrested outside Lowry Air Force Base near Denver, Colorado, where he had gone to pick up a heroin shipment. Over the next few weeks, agents rounded up more than 80 wholesalers and distributors, including two servicemen who had acted as couriers for the ring.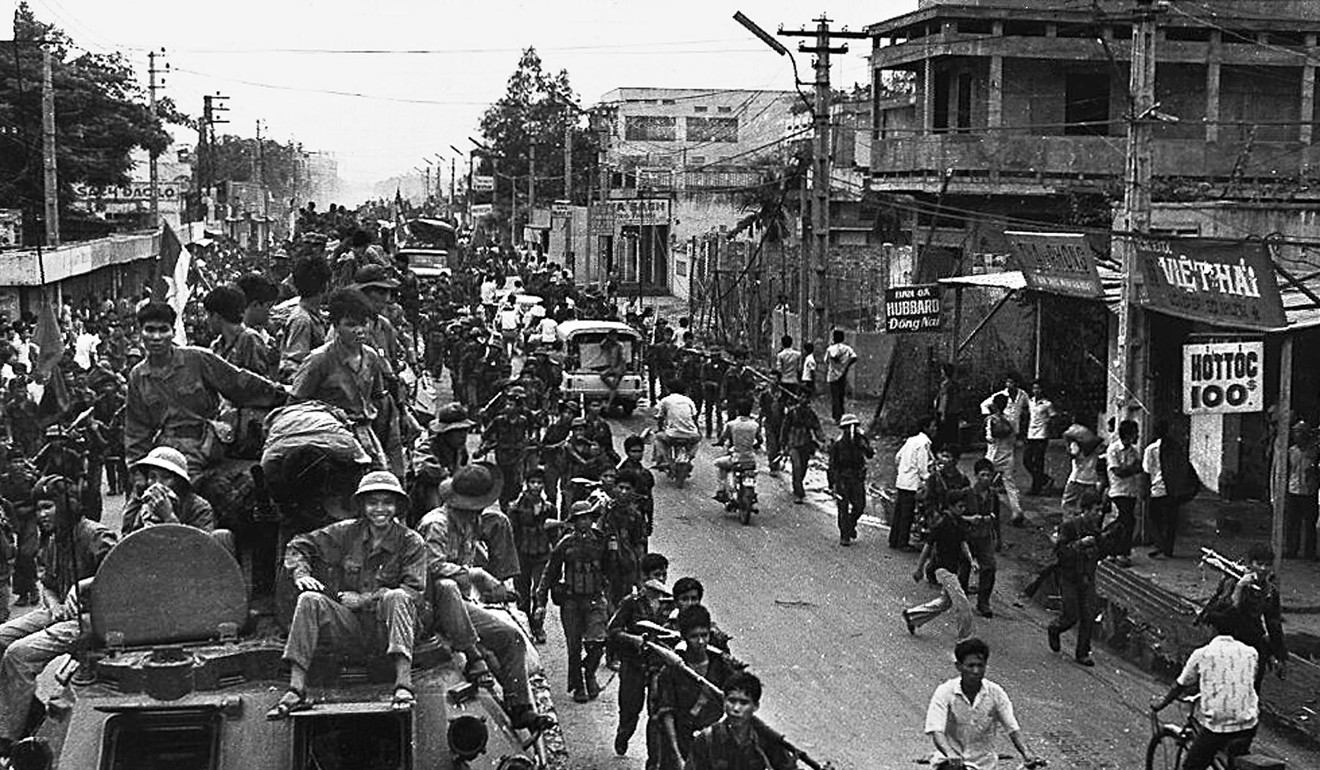 In 1975, communist troops entered Saigon as the city fell under their control. Photo: AFPShare:
It was at about this time that the case took a grisly turn. Information began reaching the US Drug Enforcement Administration (DEA) from several sources that the syndicate was concealing heroin in the coffins – and even on the bodies – of dead servicemen being flown home from Vietnam for burial.
It was never proven and for Saigon-based DEA agent Peter Tomaino, it never made any sense. The bodies were being flown out of Tan Son Nhut airbase in the Vietnamese capital, while the heroin was leaving on cargo aircraft from bases in Thailand. There was never any chance of the two crossing paths, says Tomaino, who lives in Washington today.
As it turned out, Lucas and Atkinson weren't complete strangers. Atkinson actually was married to one of Lucas' cousins. But that didn't make the interview the ageing gangster gave to New York magazine in 2000 any less laughable.
"I needed my own supply," he claimed. "Because the war was on, people were talking about GIs getting strung out over there. I knew if the s*** is good enough to string out GIs, then I can make myself a killing."
Lucas had never been to Asia before, but he said that didn't bother him as he set about making his own direct heroin connection. "I was a street person and I knew it was all about the street over there," he told the magazine, oblivious to how ridiculous it all sounded. "I never went to school, even for a day, but I got a PhD in street."
He recounted how an unnamed Chinese dealer took him deep into the jungle to buy his first shipment of 132kg of near-pure powdered heroin, then told an entertaining if fictitious story of a shoot-out with a band of gunmen who tried to hijack the US$13 million load.
When Lucas was eventually arrested in New York in 1973, he served only seven years of a 70-year jail sentence – his reward for turning state's witness and helping law enforcement agencies bring crooked policemen and a string of fellow drug dealers to justice. He and the tenacious officer who tracked him down became lifelong friends.
Atkinson was arrested in Goldsboro in 1976 and imprisoned for 44 years for his role as the head of a syndicate that is estimated to have smuggled more than a tonne of heroin out of Southeast Asia – worth about US$1 billion in 1970s prices. Four years earlier, Jackson had received a 30-year sentence from a Denver court.
Jackson died in prison. Atkinson, looking surprisingly well for a man in his early 80s who had spent the past 31 years behind bars, was released in 2007. He lived a quiet life until his death in 2014, showing no signs of bitterness and laughing off Lucas' claims of derring-do and, more importantly, the fiction that was the Cadaver Connection.
Smedley himself was apprehended after an enterprising Thai law enforcement agent walked the length of Bangkok's Sukhumvit Road carrying a drawer from the soldier's drug-laden furniture shipment. When he finally found the shop that made it, the owner pointed to his records where the guileless bar manager had used his own name to make the order.
That was Smedley. Gregarious in the safari suit he habitually wore, the 57-year-old demonstrated little concern after being jailed for life in Bangkok's forbidding Bang Kwang Prison. He was subsequently acquitted, allegedly after the payment of a large bribe, and returned to the US under escort – serving 10 years in a federal prison in Atlanta and dying not long after his release.
Luechai's downfall came in the form of renowned undercover agent Lionel Stewart who ingratiated himself with the unsuspecting businessman, eventually convincing him he could get a better price than what he was receiving from the Atkinson organisation by shipping the heroin to the US himself.
The final clincher, however, was the charismatic DEA agent's promise that he would arrange a liaison with a stunning blonde dancer in Las Vegas. Luechai and his courier were arrested soon after stepping off the plane in San Francisco in September 1975. He was handed a 30-year sentence but only served 19, being freed in 1994. More