Georgia Boy stood defiantly silent under the shedrow, federal narcotics agents stationed on his right and his left, pinning the burly man's arms. A thuggish trainer with a reputation for abuse and for injecting potent mixes of drugs into his horses before every race, Georgia Boy had been in custody for hours. His arrest for drug possession was one of many made during a series of surprise backstretch raids conducted by federal narcotics agents in the summer of 1933. 
On a direct order from the agent in charge, Georgia Boy was interrogated last among those arrested on the backstretch that day. He admitted his role in a scheme to dope horses with a concoction that subsequent analysis showed was a powerful and potentially deadly mix of cocaine, heroin, nitroglycerin, carbolic acid, and strychnine. The confession was perfunctory; for weeks, undercover agents had been watching Georgia Boy through high-powered binoculars as he injected his horses, waiting for the go-ahead to arrest.
While staking out the barn, the agents had developed particular sympathy for a nice looking 2-year-old filly in stall B-8 which had become a frequent target of the trainer's abuse. The agents nicknamed the filly "Blackie" and they wanted Georgia Boy arrested immediately for the horse's protection. They were restrained, somewhat reluctantly, by their superiors who feared that a premature raid would jeopardize a much larger investigation still in progress at several race tracks.
"I hope she kicks their brains out," said one agent, hoping the filly would mete out her own justice to Georgia Boy and the grooms who helped him. The arrests, when they finally came, were celebrated as retribution on Blackie's behalf.
Now flanked by federal agents, Georgia Boy found himself staring, puzzled, at a third man who faced him. The man apparently was in charge of the backstretch raid, based on the deference displayed by the other men. The agents had seized "hundreds of bottles containing narcotics" along with "lots of needles" according to one after-action summary of the raid and the man confronting Georgia Boy held a small bottle of dark liquid in one hand and a syringe in the other.
What happened next, why it happened, or even if it really happened, along with the identity of Georgia Boy, remain the subjects of dispute more than three-quarters of a century later. Even in official files, there are different narratives, including one typed account in which the original paragraphs recounting the incident were crossed out with bold strokes and the words "publicity stunt" handwritten in the margin adjacent to the correction.
An article about the incident in the May 1951 issue of Esquire magazine, titled "The Thoroughbred's Revenge" and published almost two decades after the fact, only adds to the confusion.
Georgia Boy is identified as "Ike" in one report, as "Sam" in another, and as a groom named Hinton Parks in a newspaper account.
The filly is identified as "Race Street" in a comprehensive list of drugged horses, as "Race Treat" in a separate report, and might really have been "Ebony Lady," an aptly named filly that was the subject of two federal agent reports from Hialeah Park. Eyewitnesses said that Ebony Lady was injected with an unknown substance twice at the South Florida track, once Feb. 27, 1933, and again March 8, 1933. According to subsequent press reports, Ebony Lady won races on both of those days.
The following narrative is based on edited notes written by the agent who wielded both the bottle and syringe the day Georgia Boy was arrested.
"I told Bad Boy George that I would conduct a little research and see if I couldn't find out just exactly what effect this would have on a human," the notes say. "I stood him against the wall, got the needle all ready, held it alongside his neck, and drew back the plunger. It wasn't necessary to go any further. Bad Boy George fainted away. That was better medicine than the court gave him, which I think was a suspended sentence for possessing narcotics."
The architect of the investigation into the connection between illegal drugs and horse racing, and the man who confronted Georgia Boy on the backstretch that day in 1933, was Harry J. Anslinger, commissioner of the newly formed Federal Bureau of Narcotics. The commissioner did not usually go along on raids, but the sentiments of his agents regarding Georgia Boy and his treatment of the filly Blackie made this one a special case.
One of Anslinger's goals after moving into his new post was to rid horse racing of drugs, but not, apparently, to totally eliminate doping. It was a subtle, but important, distinction, one born out of necessity. Anslinger targeted only illegal narcotics in his backstretch sweeps because that was the mandate of the Narcotics Bureau and because there was no federal law against doping horses. He showed little interest in whiskey, caffeine, and other legal or potentially illegal substances used at the time to boost the performance of Thoroughbreds or slow down a betting favorite.
Whether Anslinger could have cleaned up racing, even if he had the legal authority, the tools, and the will to do so, or whether America's first Drug Czar had a different agenda entirely, necessarily remain a subject of speculation. It is clear, though, that he brought the power and resources of the federal government to the first quasi-official skirmish in horse racing's war against performance-enhancing drugs. It's a war that continues today.
***
Prohibition came to a long-anticipated and generally welcome end Dec. 5, 1933, late in the afternoon and in the most unlikely of places. Despite a century-old revelation from the Lord to Joseph Smith proscribing the use of "strong drink" and a politically powerful Mormon constituency, Utah on that day became the 36th state to ratify the 21st Amendment to the United States Constitution.
Utah's ratification provided the required majority necessary to repeal the 18th Amendment that 14 years earlier banned the "manufacture, sale, or transportation of intoxicating liquors" within the United States as well as the importation of liquor from other countries. An unintended consequence of Prohibition was the financial bonanza it created for organized crime; an unintended consequence of Prohibition's repeal was a cadre of federal agents who had enforced the controversial policy for 15 years who now were out of a job.
Not everyone was caught off guard by the repeal of Prohibition. Three years before ratification of the 21st Amendment, perhaps in recognition of the policy's growing unpopularity and anticipated failure if put to the test, Harry Anslinger resigned from his post as Assistant Commissioner of Prohibition to become Americas's first Drug Czar.
The Federal Bureau of Narcotics was established in June 1930 by an act of Congress that consolidated the functions of the Federal Narcotics Control Board and the Narcotic Division. Unlike the Federal Bureau of Investigation, an agency of the Department of Justice, the new Narcotics Bureau was organized under the Treasury Department.
Maintaining some distance between the FBI and the Narcotics Bureau probably was a good idea. Anslinger and FBI director J. Edgar Hoover often sparred over a variety of issues, including whether the Mafia even existed. Anslinger always recognized the threat posed by organized crime; Hoover, on the other hand, steadfastly refused to acknowledge the Mafia until the mid-1950s when New York State Troopers raided a mob summit in the upstate village of Apalachin. They also had differing views about Thoroughbred racing. A passion for Hoover, the sport became a means to an end for Anslinger.
How I Met J. Edgar Hoover at the Races
The new position at the Narcotics Bureau was a godsend for the agency's new director. A former railroad detective who worked for the State Department gathering intelligence on Germany near the end of World War I, Anslinger always saw illegal narcotics as a much greater threat to the country than liquor, and he relished his new role as the country's Drug Czar. He targeted the international traffic in heroin, opium, and marijuana relentlessly, and for 40 years was one of the chief architects of federal drug policies in the United States.
During the early 1930s, Anslinger launched a brief but well-publicized crusade against the use of illegal drugs in Thoroughbred racing, a practice he derided as "widespread" and "vicious." Why he decided to target horse racing is not clear, especially given that manipulating the outcome of horse races through the use of performance-enhancing drugs was not part of his agency's mandate. Anslinger's motives may have been purely altruistic, to end "a terrible practice" that he once said was "ruining the Thoroughbred in this country," or maybe there was a different, more pragmatic, motivation.
His counterpart at the FBI, director Hoover, was a frequent bettor and an unabashed fan of horse racing. Anthony Summers, author of Official and Confidential: The Secret Life of J. Edgar Hoover, wrote about the director's gambling junkets to Hialeah, Del Mar, Bowie, Pimlico Race Course, Charles Town Races, and Belmont Park, tracks where he knew most everyone, often had complimentary box seats, and from time to time mingled with gangsters. According to Summers, Hoover sometimes sent FBI staff to the Library of Congress to research racing prospects and issued standing orders that he should not be contacted on Saturdays—major race days.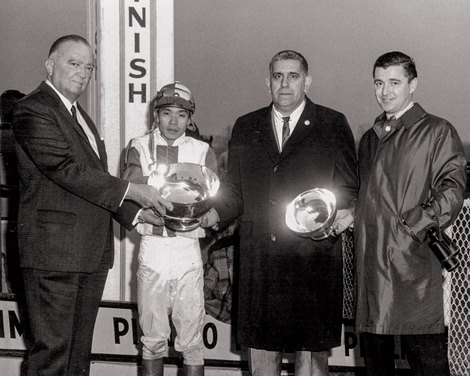 The use of illegal drugs in horse racing would have been a logical target for Hoover and the FBI given the director's interest, but there is no evidence Anslinger shared that enthusiasm for the sport. The Narcotics Bureau's campaign to clean up racing may, instead, have been born out of political necessity. One of Anslinger's biographers, John C. McWilliams in The Protectors: Harry J. Anslinger and the Federal Bureau of Narcotics, 1932-1962, speculated that Anslinger's interest in racing was purely political.
"Anslinger kept his name in the newspaper by declaring a war against race track owners who were lax in preventing the doping of horses with cocaine, heroin, caffeine, and even strychnine," McWilliams wrote. "The problem was confined to a relatively small number of tracks, but Anslinger maximized the emotional effects of cruelty to animals." The favorable publicity associated with Anslinger's investigation into drugs in racing, McWilliams speculated, helped protect his position as commissioner, a political appointment subject to the whims of the President.
The ploy, if it was that, worked. Anslinger was named to head the Bureau of Narcotics by President Herbert Hoover, a Republican. Hoover's successor in 1933, Democrat Franklin D. Roosevelt, reportedly was ambivalent about keeping the commissioner in that post, however.
According to McWilliams, "Anslinger's supporters, who enabled him to survive the Roosevelt landslide and the Democratic takeover of the White House in 1933, include a strange alliance of conservative law and order politicians (who equated any drug use with anti-Americanism), pharmaceutical executives who wanted to protect their monopoly in the importation of opium, and racetrack owners embarrassed by horse-doping scandals. Having quickly established powerful allies, Anslinger effectively neutralized a new threat (from Roosevelt) to his status as narcotics commissioner."
But why target horse racing at all, especially if Anslinger had no particular interest in the sport in the first place? It may have been a simple matter of expediency for a man who needed a string of well-publicized successes to keep his job with a new administration in office. Or, as Slick Willie Sutton supposedly explained when asked why he robbed banks: "because that's where the money is." Doping was prevalent at the time, and for Anslinger and his narcotics agents, racetracks may simply have been where the drugs were.

***
On a cold morning during the winter of 1931-32, Anslinger boarded a train from the District of Columbia to Chicago for a clandestine meeting with Ralph Oyler and Joe Bell, two of his best narcotics investigators. The agents had exciting news about a confidential informant they'd identified who was prepared to "take us to all the tracks in the country and show us the evils of horse doping," according to Anslinger's recollection of the meeting.
Oyler's and Bell's contact, not identified by name and referred to only as "Old Timer" in Anslinger's notes, was a trainer with a couple of cheap claimers who complained that he could not make a living at the track. He was fed up with competing against the "chemist trainers" because "the best prescription always won," Oyler and Bell said. The trainer rebelled against the doping, they explained, and wanted to "go into partnership with the government to root it out."
Old Timer gave a credible account of his complaints about doping when he met with the federal agents—a "shocking story of the turf," the Drug Czar would recall later—but Anslinger was not convinced about the magnitude of the problem. He returned to Washington, searched the files at the Narcotics Bureau office, and found just one thing, a letter from Thomas B. Cromwell, editor and publisher of Blood-Horse magazine. Cromwell asked for the Bureau's help and enclosed a copy of an editorial from the March 1929 issue.
"The trainers of today who are using stimulants have done away with the needle and use a powder or a capsule," the editorial said. "They have also increased the ingredients so far that today some of them are using a concoction of heroin, cocaine, strychnine, and nitrate of glycerine in capsules. Others are using just straight heroin. It also is a known fact that today they are using heroin in the many two-year-olds. This is destroying the Thoroughbred horse of America, and if the Turf's governors in all sections do not enforce the rules against the use of drugs, the Lord only knows what is going to become of the Thoroughbred horse.
"Up until the year 1893, I would venture to say there would not be a half-dozen horses stimulated with drugs in a week's racing, and ninety-nine percent of the old timers owning and training Thoroughbreds had some love and thought for the horse and did not believe in this brutal practice. They would no more think of putting a boy up on a horse and sending it to the post in the condition that the majority of trainers are sending them today and endangering the boy's life, than they would of committing suicide themselves.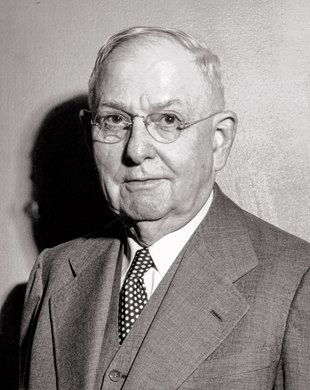 "But, things have changed very, very much since then, and it seems the men who have come into the business in the last twenty-five years, or I should say the majority of them, have come in with a 'hop' prescription tucked away in their pockets.
"I really believe, however, that the time has come when all jockey clubs and all racing associations will have to stop the use of drugs in horses, and I predict if the following rule is enforced, it will do away with ninety-five percent of the bad actors, as my firm belief is that ninety-five percent of them are made bad actors from the use of the 'hop' or stimulant."
Cromwell was quoting a long-standing rule of The Jockey Club: "If any person shall administer a drug or stimulant internally or by hypodermic needle, prior to a race or shall use in a race appliance, electrical or mechanical, other than the ordinary whip and spur, every person so offending shall be ruled off the turf."
The rule prohibiting doping had been in effect for years but was enforced only in extraordinary circumstances. One of those rare situations was the death of the horse Dr. Riddle after a race at Morris Park May 15, 1903. Dr. Riddle's trainer, William Howell, was ruled off the turf by the Stewards of The Jockey Club a few days later. Foreshadowing the absolute insurer rule, Howell exonerated Dr. Riddle's owner, J. Gardner, when he told the Stewards that he, alone, was responsible for the horse's death.
A problem with the enforcement of any anti-doping measure at the time was the lack of a reliable chemical test to establish the presence of a prohibited drug in a horse's system. Adoption of a saliva test developed in Europe was several years away. Until then, evidence that a horse had been doped was limited to eyewitness accounts of the administration of some substance followed by a test identifying the residue from a bottle or syringe as an illegal narcotic. Anslinger's investigations similarly would rely on undercover agents on the backstretch and would be limited to possession of illegal narcotics rather than doping horses to affect their performance.
Anslinger might have seen Cromwell's editorial condemning performance-enhancing drugs in racing as a call to action. Or, more likely, he might simply have been intrigued by Cromwell's references to the widespread use of illegal drugs—heroin and cocaine—that he wanted to eliminate. Whatever Anslinger's motivation, the Federal Bureau of Narcotics took the fight to Arlington Park in Chicago, Hialeah in Florida, the Detroit Fair Grounds in Michigan, Laurel Park and Pimlico in Maryland, Latonia in Northern Kentucky, and several other tracks east of the Mississippi River. Things didn't go well, at least not at the start.
Two of Anslinger's agents came up with the idea of publishing a tout sheet as a way to move around the grandstand and backstretch without attracting too much attention, but the plan failed in spectacular fashion.
"They made little headway," Anslinger later wrote. "A rival tout card gang slugged them. They reported to me with black eyes and minus a few teeth. I couldn't help joking: "You are not using your heads in the right way. Try some other angle. I am not out there with you and from where I sit, I can't send you diapers with instructions how to fasten them. Use some initiative."
The agents' new "initiative" took them to Louisiana posing as gangsters trying to infiltrate the backstretch at Jefferson Park, a now defunct track on the outskirts of New Orleans. They were quickly arrested and taken to jail, where they were roughed up by the authorities a couple of times before a criminal attorney hired by their boss negotiated the agents' release. They never revealed their true identities to the police during the interrogations, and the arrests served as a rite of passage that quickly established their bona fides as racketeers. Now free to move unfettered through what Anslinger called the "race track underworld," the agents gathered boxes of evidence that early in 1933 led to the first arrests for drug trafficking.
Anslinger was gratified by the initial arrests but unhappy with both the progress and the scope of the investigation. The agents needed a better entre to the backstretch, and they had one.
"We hired Old Timer and the government acquired two horses for investigative purposes," Anslinger wrote of his decision to expand the undercover operation. "Oyler and Bell accompanied this 'front' to all race tracks. We did not want to hit one place and then have the other tracks point their fingers and say 'see, we always told you things were rotten there.'
"Their observations covered every track in the East and Middle West. The evidence was shocking. Outside of every stable they picked up bottles with traces of heroin or cocaine. They didn't find a stable which was not using the needle or a drench syringe. … The shots usually occurred 30 minutes before post time. This timing gave the drugs their ultimate effect as the horse arrived at the starting gate. In those days, the horses plunged, reared and starters found it hard to keep them in line."
Anslinger derided what he called the "cruel practice of freezing," standing a horse in ice to deaden the pain. He also credited his investigation with uncovering methods used to "slow down the two favorites in a five-horse race, so that gamblers could bet on the remaining three longshots and clean up."
The investigation that started with an editorial from Blood-Horse magazine ultimately produced more than a dozen file drawers of reports and other evidence. The reports were straightforward accounts from agents who had witnessed horses apparently being drugged before races. Typical of the hundreds of field reports was this account of an incident in Louisiana Dec. 28, 1933, written by Narcotics Investigator Robert Jacobs and sent to Ralph Oyler:
"At about 1:10 P.M. this date the following occurred at Barn 10, Jefferson Park Race Track: At the above mentioned time and date, Gaignard entered the tack room at the far end of the barn and in a moment came out with a syringe hidden under a blanket. He handed this to a white stable employee who entered the stall and used the syringe on the horse, IDLE ALONG. In about 2 minutes he came out of this stall and walked to the tack room where he rinsed the syringe in a bucket of water, in front of Gaignard, who had stood there all the while. Some time later the same stable hand that had used the syringe on this horse led her to the paddock for the 1st race.
"IDLE ALONG, is a chestnut colored filly, 2 years old, owned by A. Gaignard and trained by A. Gaignard. This horse entered the 1st race in No. 1 post position, ridden by Jockey L. Pichon. IDLE ALONG broke fast, cut out a stiff pace and, opening a commanding lead, won easing up, in a field of 12 horses."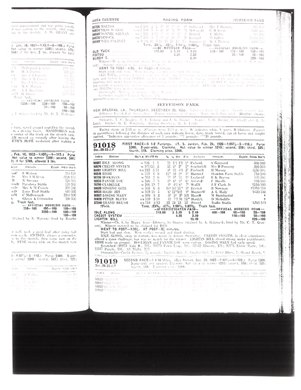 Federal agents also compiled a laundry list of concoctions allegedly used in the doping schemes. A portion of that list—10 typewritten pages with some 50 different formulas—is a cornucopia of legal and illegal drugs, medications, liquors, herbs, and a few bizarre ingredients, along with instructions for preparation, specific dosages, and guidelines for their use.
The formulas included various combinations of heroin, morphine, cocaine, atropine, digitalis, strychnine, nitroglycerine, coca leaves, extracts of kola nuts and ginger, apple brandy and apple jack, alcohol, caffeine, glycerine, and aromatic spirits of ammonia. One of the formulas, containing a few grains of cocaine and other ingredients, was administered "2 oz. . . . 1 hr. 15 min. before post time; 2 oz . . . 45 min. before post time." Another mix of heroin, cocaine, strychnine, and a few more benign ingredients was administered "50 minutes before post time" on "hot days" and "1 hr. before post time" on "cold days."
Similar reports streamed in over the months, eventually filling box after box at the Narcotics Bureau office in Washington. After a wide-ranging investigation that lasted almost a year, the arrests finally began in earnest in Chicago, a city Anslinger almost certainly knew well from his days fighting a losing battle to enforce Prohibition. Anslinger would later say that "It looked worse than the Black Sox baseball scandal." He might have been right.

***
The summer race meeting at Arlington Park in 1933 was, by all accounts, a rousing success. Perfect weather in the Chicago area on closing day, July 29, drew a crowd of 25,000, a majority of those expecting the sensational juvenile filly Mata Hari to extend her unbeaten streak in the rich Arlington Futurity. Mata Hari didn't win the Futurity. She ran a disappointing fourth, more than eight lengths behind the winner, Far Star. Bettors with misplaced confidence in the filly cashed their tickets anyway, though, since Far Star and Mata Hari both raced as an entry for Charles T. Fisher's Dixiana Farm.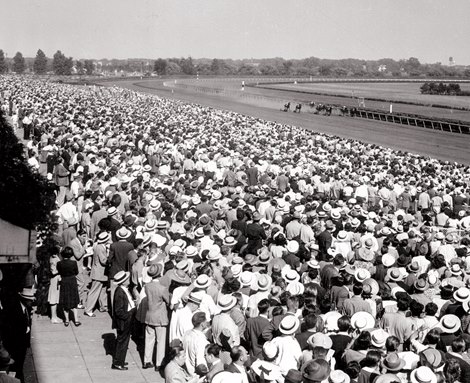 With 30 days of racing in the books, John Hertz, executive chairman of the Arlington Park Jockey Club, told Daily Racing Form: "We are gratified by the splendid support given by the Chicago racing public and this is sufficient compensation for our efforts to give Chicago racing that is unsurpassed anywhere else in America."
The Racing Form ran Hertz's comment in the middle of the July 31 issue, in the "Arlington Notes" section on page 13. A few pages later, in stark contrast to the earlier self-congratulatory statement, Hertz was on the defensive, professing no knowledge of a wide-ranging doping scandal that was set in motion after a surprise backstretch raid by Anslinger's agents.
"We at Arlington Park are in sympathy with every law enforcing agency," Hertz said. "However, we knew of nothing like that going on, and if there is, we want it cleaned up."
In the wake of the Arlington Park arrests, a Blood-Horse editorial in the Aug. 5, 1933 issue criticized industry leaders for their inaction on the doping issue:
"Had the powers that be in racing given heed to the plea of The Blood-Horse during the past three years, the scandal arising out of the raids on stables at Arlington Park last Saturday and the arrest of seven persons, including a veterinarian, on charges of violation of the federal law forbidding illegal possession and transportation of narcotics would not have occurred. . . . It has remained for the Government's agents to move against it and by so doing, to disclose the inefficiency, inactivity, or disinclination, call it what you will, of those who are supposed to be sportsmen and who are entrusted with keeping the Turf's escutcheon clean. . . .
"It now is definitely up to owners, trainers, jockeys to see to it that no horses are drugged, just as it has all along been the duty of the officials to stop the practice, the inauguration of which they never should have permitted.
"A house is just as clean as its occupants make it. Why live in filth?"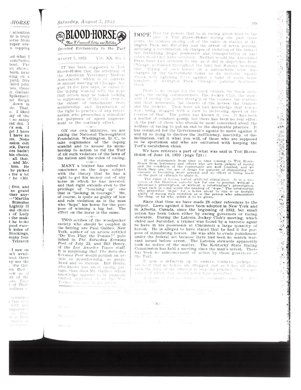 Seven men were arrested in the first sweep. Former jockey Ivan Parke, track veterinarian Nelson. E. Southard, and stable foreman Charles Mitchell were all quickly released after posting bail of $2,500 each. Four others, initially unnamed and identified in the style of the times only as "negroes and said to be grooms," did not immediately receive bail.
Of the seven, Parke was the best known because of a short but brilliant career as a jockey. He was the leading rider in North America as an apprentice in 1923 with 173 wins. The next year, as a contract rider for H.P. Whitney, Parke won 205 races and led all riders with earnings of $290,395. He won the inaugural Wood Memorial in 1925 with Backbone but retired later in the year due to his problems making weight.
More arrests followed, and in late July a federal grand jury was convened in Chicago to hear testimony from two dozen owners, trainers, jockeys, grooms, and veterinarians. Evidence presented to the grand jury was not released but the Chicago Tribune reported that the witnesses who testified included Parke, Dr. Southard, Charles Mitchell and William Payne (two of the other men arrested in the first backstretch raid), Jack Howard (manager of a stable owned by his wife), Ben Creech (father-in-law of Parke and manager of a stable owned by his wife), Arlington Park stewards C. J. Fitzgerald and George Brown Jr., Hawthorne starter Harry Morrissey, and prominent horsemen C. E. Bancroft, Edward Haughton, J. D. Mikel, A. A. Maroni, W. C. Reichert, N. W. Burkhart, R. T. Watts, and G. E. Phillipe.
The appearance of Assistant U. S. Attorney Leslie E. Salter as head of the prosecution during the grand jury proceedings prompted rumors among Chicago observers of a link between organized crime and drugs on the backstretch. Salter, who typically handled tax cases for the government, at first glance seemed an odd choice to prosecute drug and doping offenses. He had an excellent track record with Chicago grand juries, though, and a few months earlier had obtained an indictment for tax evasion against Murray Humphreys, Al Capone's successor as head of the Chicago mob.
Salter told the Associated Press that he was confident that indictments arising from the Arlington Park arrests would be forthcoming "within a few days" and he was correct.
Three weeks later, Aug. 19, the Chicago Tribune reported the return of grand jury indictments against prominent horsemen with violations of the Harrison Act, including Creech, Howard, Parke, and stable employees William Payne, Marvin Hardin, James Hexhem, and Charles P. Mitchell. All were charged with conspiracy to violate federal narcotics laws. Dr. Southard was charged with the purchase, possession, and concealment of nine grains of heroin. All of the men indicted claimed that if any drugs were used, they were administered as legitimate treatments for illnesses or injuries.
An indictment is a finding by a grand jury of some evidence that a crime may have been committed and that the defendant may have committed it. It is an accusation only, and not proof of guilt. The grand jury system has come under fire over the years because of the power it grants a prosecutor, and in 1985 New York Judge Sol Wachter complained that a good prosecutor could get a grand jury to "indict a ham sandwich." Whether the individuals arrested at Arlington Park and during other raids were actually guilty would have to wait for a trial.
The Tribune also reported the names of some of the horses alleged to have been doped: Marmion, Louie Dear, Islam, Portcodine, Dr. Parrish, Threat, Cabouse, Technique, Big Beau, Yftin, and Snaplock, all at Arlington Park, from June 27-July 18; and Ebony Lady, Spud, and Liqueur at Hialeah in February and March. There was no suggestion that the list was comprehensive and it may have underestimated by a wide margin the scope of the drug problem. Following the indictments, narcotics agent Ralph Oyler said that the Narcotics Bureau was prepared to present evidence that at least 250 horses had been doped at Chicago-area tracks and in the south in 1933.
Justice was swift for some individuals caught up in Anslinger's drug war. On Aug. 15, even before the indictments for Parke and the others were returned, three men arrested at Arlington entered guilty pleas and were sentenced for possession and sale of narcotics. The Associated Press reported that Chauncey Berger, a former exercise rider at Arlington, was sentenced to three years at Leavenworth Penitentiary for the possession and sale of illegal narcotics and that John Pride and William Cooney each received two-year sentences.
Not all prosecutions went so smoothly, or so quickly, however. Late in November 1935, the United States Attorney in Chicago notified the Narcotics Bureau that after being postponed several times, the trial for Parke and the others finally was scheduled to start Jan. 6, 1936. This was good news for Anslinger. The delays were frustrating because he considered the cases against Parke and the others to be "one of the clearest cases of 'horse doping' we have so far developed," but now he would have new legal ammunition supporting his arguments in court.
On Nov. 9, 1935, the Sixth Circuit Court of Appeals affirmed the convictions of Audley Farm trainer and manager Joseph Patterson and two other defendants charged with conspiracy to purchase and transport heroin in violation of federal law. Federal agents Oyler and Bell were at the state fairgrounds race track in Detroit Oct. 7, 1933, when they saw two men dosing a horse in Patterson's care named Knight's Gal with a liquid drawn from bottles recovered by the agents and later found to contain heroin.
Patterson was not on the track grounds at the time of the alleged doping, but the Court of Appeals determined that there was sufficient evidence of his involvement with the other defendants in the doping scheme, through providing the heroin and instructions on its use, to support the conviction. The conspiracy involved possession of heroin (which was illegal) in violation of the Harrison Anti-Narcotics Act and the Narcotic Import Act and doping Knight's Gal with heroin to influence the outcome of a horse race (which the Court noted was part of the conspiracy but "not unlawful in itself").
The decision reflected a significant disconnect between Anslinger's often stated purpose—cleaning up racing—and what he actually had legal authority to do through enforcement of the Harrison Act and other statutes criminalizing trafficking in illegal narcotics. He had little choice, though, because doping was not illegal under federal law and he lacked the jurisdiction to halt doping directly through arrests and criminal prosecutions.
Anslinger's only option was to gather evidence of doping as part of the criminal investigations and then turn that information over to state racing authorities with the hope and expectation that they would take action against the offenders. The mandate of the Narcotics Bureau was to control the flow of illegal drugs and if Anslinger's efforts to do that resulted in an indirect benefit to horse racing, all the better, for racing and for the Drug Czar.
Within a few weeks in late 1935, two seemingly encouraging things happened. Eighteen months after Parke's arrest, the trial of the former jockey finally was scheduled, and Patterson v. United States was decided in favor of the government. But then, to Anslinger's dismay, the trial was called off.
"I learned, to my utter consternation," Anslinger later wrote, "that on November 26, 1935, in spite of the decision of the Circuit Court of Appeals … without notice to any representative of this Bureau, without knowledge on the part of the Assistant United States Attorney assigned to handle narcotics cases, whom our Chicago office was contacting almost daily, and despite the fact that the Attorney General had previously ordered that no indictment should be dismissed without the consent of his office, Parke and Payne had been permitted to withdraw their pleas of not guilty and enter pleas of guilty, followed by the imposition of fines of $500 and $200, respectively; and that the cause as to the defendant Creech had been dismissed on motion of the United States Attorney's office."
Anslinger later would claim that "considerable political pressure" and "a large sum of money" had influenced the decisions made by Chicago officials, although he did not identify the sources of either the rumors or the bribes. He did request that the Attorney General investigate the puzzling situation and that a special assistant to the Attorney General be appointed to handle the remaining Chicago doping cases. There appears to be no record that either of those things happened.
Although Anslinger's interest in racing and his self-promotion as the sport's savior both diminished by the late 1930s, he apparently tracked Ivan Parke's career as he rose to prominence as a trainer.
"News flash, Hoop Junior [sic] wins the Kentucky Derby. Ivan Parke trainer," Anslinger wrote at some point after Fred Hooper's Hoop Jr. won the 1945 Derby in an undated memo included in his papers archived in the Paterno Library at Penn State University. "My mind went back to 1933 when we arrested him in Chicago for possession of enough heroin to dope 150 horses. Agent Belcove was searching his trunk in the tap room [sic, probably tack room] and came across a ladies handbag. 'Them's the cakes,' said Parke. He had been one of the best jockeys in his day. We convicted him. I wondered just what excuse the Kentucky Racing Commission could have for giving him a license.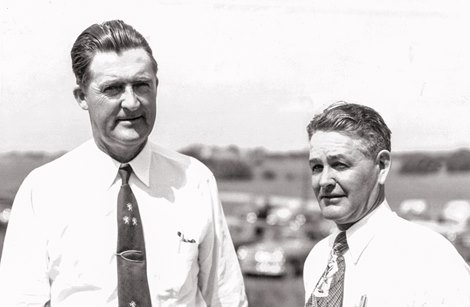 "He was due in Maryland the following week to race in the Preakness. I asked racing commissioner George Mahoney, afterwards, to become the greatest racing official in the United States only to get the 'gate' later, whether he could give me a saliva sample even (if) Hoop Junior came in last. He asked the stewards, and one particular pet of the so-called elite track operators, a blabbermouth and stuffed shirt, objected on the grounds that the federal government had no right to the sample."
Hoop Jr. finished second in the Preakness and Anslinger got his saliva sample, apparently hoping to implicate Parke in another doping scandal. An independent chemist found a "crystal of a drug that could not be identified" in the sample, according to Anslinger's notes.
"We were all set for his [Parke's] appearance at Belmont for the big stakes race but the horse [Hoop Jr.] was not entered because of an alleged injury."
Anslinger died of heart failure Nov. 14, 1975. Three years later, Ivan Parke was inducted into the National Museum of Racing Hall of Fame.

***
Anslinger's campaign against illegal drugs on the backstretch was intense while it lasted, but ultimately was short-lived and produced mixed results. The undercover investigations began late in 1932, peaked in 1933, then were conducted sporadically after that. It was a coincidence, or maybe not, that most of the Narcotics Bureau's well-publicized attention to drugs in racing occurred around the time that Anslinger was lobbying for support to stay on as commissioner from President Roosevelt. That campaign was successful, and Anslinger remained in his post for three decades, formative years that gave the Drug Czar an outsized influence on federal drug policy.
His agents traveled to at least 14 race tracks—Arlington Park, Beulah Park, Bowie, Coney Island, the Detroit Fair Grounds, Empire City, Havre de Grace, Hialeah, Jefferson Park, Latonia, Lincoln Fields, Pimlico, Tropical Park, and Washington Park—across eight states.
The investigations, Anslinger wrote, "disclosed that the practice of doping horses for the purpose of influencing their racing performance was widespread on the American turf. The two narcotics agents who made these investigations [primarily Oyler and Bell] witnessed about 300 administrations of drugs to horses. They obtained about 50 prescriptions, most of which contained narcotic drugs, and picked up outside of stables about 100 bottles showing traces of drugs. Arrests in these cases were timed on a day when it was reasonably certain that physical evidence could be recovered from the stables raided."
Around 100 convictions were obtained as a result of the undercover work, Anslinger said. He attached particular importance to the successful prosecutions of prominent horsemen Jack Howard, Joseph Patterson, and Ivan Parke, although he acknowledged that the offenses charged in all the cases were only for violations of federal narcotics laws and not directly related to the doping of horses. Dealing with the latter, he said, was the responsibility of state racing commissions, not his, and he was unconvinced that the locals were up to the job.
"Following the disclosures with regard to horse doping," he wrote, "the Treasury Department received numerous requests from nearly all of the Racing Commissions for advice, methods of detection, and other assistance in attacking the problem. Every possible cooperation was afforded by the Department in an endeavor to arrive at a satisfactory solution with respect to penalizing offenders and establishing rigid preventative measures.
"Nevertheless, the results of attempted amelioration have proved discouraging, principally because most Racing Commissions have contrived to license the many convicted narcotic violators and for the further reason that the penalties invoked against owners and trainers of horses showing positive saliva tests are wholly inadequate and unsatisfactory from a corrective standpoint."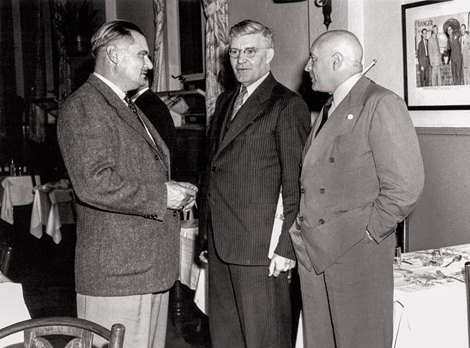 A further problem, Anslinger said, was the increasing difficulty detecting violations "because traffickers are resorting to drugs which they believe the chemist will be unable to discover in the saliva." Accurate then, this concern foreshadowed the designer drug dilemma that plagues testing for prohibited medications today.
The press, which for decades had generally ignored any connections between racing and illegal drugs, did an almost immediate about-face in light of Anslinger's investigations. Through the last months of 1933 and into the following year, major newspapers across the country frequently covered the investigations and prosecutions. Among the most comprehensive coverage was a 15-part series by noted sportswriter Frank G. Menke that appeared in the San Francisco Examiner. Menke apparently had full access to Anslinger, and the investigation and his coverage of both was very favorable.
The issue faded quickly in subsequent years as the attention of the Narcotics Bureau shifted to drug trafficking on a larger scale. Biographer John C. McWilliams noted that Anslinger's archived files contain more correspondence relevant to the race track investigations from 1932-34 than in the next 20 years. McWilliams concluded that Anslinger used the race track investigation as a political tool to ensure his continued tenure at the Narcotics Bureau.
Racing's problems with illegal medication have outlived Anslinger's investigations, but his campaign in some respects may provide a useful road map for the future. Some of the ideas proposed were outlandish and unworkable, while a few others remain on the table today. Most of the suggestions involved the continued involvement of the federal government.
Narragansett Park owner Walter O'Hara suggested a "flying squad" composed of narcotics investigators, veterinarians, and chemists and armed with Federal police powers, with state racing commissions covering the expenses. The plan would protect the financial interests of Thoroughbred owners and race tracks, an admittedly "selfish interest," O'Hara explained. Horsemen in Maryland and New England said the proposal was unnecessary because there were no problems with doping.
Joseph A. Murphy, acting president of the Chicago Business Men's Racing Association, was critical of Anslinger's investigations—the agents were "snoopers who made a play for the galleries and publicity," he said. Nevertheless, he wanted the federal government to station an official veterinarian in every paddock.
Anslinger, who already was claiming responsibility for the development of a saliva test for a few illegal drugs and its introduction in Florida, had a few ideas of his own. He wanted the winners of every race tested for drugs and "dope stalls" at every track where horses suspected of being tampered with could be examined before a race. It was an early form of pre-race testing eventually endorsed by most racing commissions. He also wanted a federal ban on interstate transport of any horse with a record of being doped in a race, a proposal that never got off the ground.
From the start, Anslinger was convinced that state racing commissions, working on their own and for their own individual interests, with inconsistent rules from jurisdiction to jurisdiction, could never effectively control illegal drugs on a national scale. He wanted the federal government to take a leadership role, and at a meeting in his office Sept. 17, 1934, representatives of state racing commissioners agreed. The meeting resulted in the following resolution:
"Whereas, at the invitation of Hon. H. J. Anslinger, Commissioner of Narcotics, U. S. Treasury Department, a conference of Chemists and Veterinarians representing the various State Racing Commissions was held in his office in Washington, D. C. on September 17, 1934, to view to determine whether or not any stimulating or depressing medication had been administered to a horse prior to a race, be it hereby,
"RESOLVED: That we the veterinarians and chemists representing the State Racing Commissions of the respective States gathered at this meeting request the Racing Commissions separately and collectively, to unite and assist in the formation of a Central Bureau in the U.S. Treasury Department in Washington to direct and preform [sic] such research studies that may be necessary to unify the procedure to be followed by the Racing Commissions in each State, and that all information so gained by these studies be distributed to the various Commissions and be it further
"RESOLVED: That the veterinarians and chemists assembled form the necessary sub-committee to carry out the necessary technical work in a cooperative manner to develop standardization, through the Bureau of Narcotics, pending the establishment of the Central Bureau."
The Central Bureau envisioned by Anslinger and the state veterinarians and chemists never materialized—racing wasn't ready for that. More than 80 years later, however, the idea of a centralized agency bringing uniformity to medication rules and enforcement policy has new life in Congress. On March 14, 2019, the Horseracing Integrity Act (H.B. 1754) was re-introduced in the House of Representatives. Nearly identical to a bill that failed in the previous Congress despite bipartisan endorsement, the current version has the support of The Jockey Club, the Coalition for Horseracing Integrity, and the Water Hay Oats Alliance.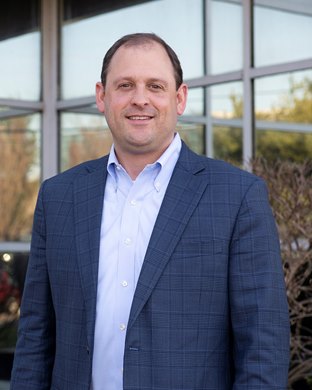 ***
And Georgia Boy? According to Anslinger, one of the federal agents working on the backstretch investigations "came running breathlessly and excitedly, but with a look of satisfaction on his face," one day at Hialeah.
"Do you remember that tall, red-headed trainer who kicks his horses around and who has used the needle at least ten times in our reports?" the agent asked the Drug Czar. "One of his horses just kicked him to death." More